The Farmer's Daughter is a garden center, gift shop, farm stand, and wedding venue in South Kingstown, RI. I work a few minutes down the road and when I need a break from the computer screen or am having a rough day – this place never fails to soothe my soul (or eyeballs).
There are so many reasons why I love visiting and shopping here, and I'll tell you them all below. The magic starts as soon as you pull into the gravel parking lot. Beautiful and unique plant assemblages line the parking lot and entrance, often with striking color combinations. 
The property is huge and several paths entice you to stroll through the gardening section, farm, and various themed greenhouses.
The front half of the Farmer's Daughter is dedicated to landscaping/gardening plants and garden starts in the spring.
In the summer, The Farmer's Daughter operates a farm stand stocked with a gorgeous array of fruits and vegetables, a proportion of which were grown right on site.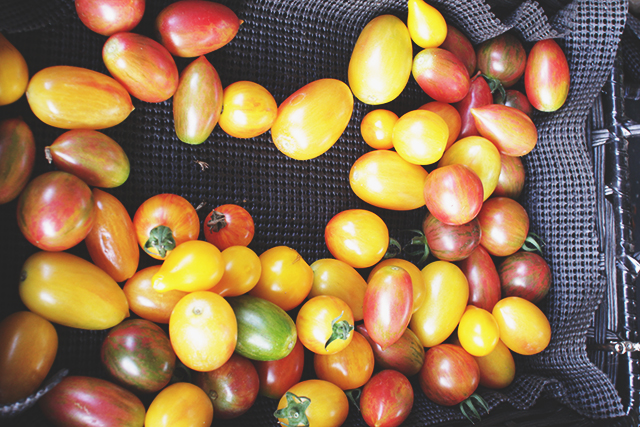 There is a farm in the back half of the property with goats and donkeys, and fields of full of beautiful vegetables and flowers.
Several greenhouses and sheds feature different plant themes (such as succulents) or house mini gifts shops. 
I never get tired of wandering through them, because they are always different! One chilly day last December I opened the door to one greenhouse and was delighted to see a magical winter wonderland before me.
You should go to The Farmer's Daughter to find unique gifts and plants (and give unique plants as gifts :), buy delicious locally-grown produce and to celebrate the seasons. But your visit and purchases also support sustainable agriculture and land preservation, and that is a wonderful thing!
Do you have a favorite local garden center? Another one I love visiting is Peckham's Greenhouse in Little Compton, RI.