It took us awhile to get our act together that day. So by the time we arrived at Sandy Neck Beach Park , the sun was already beginning to set and I worried  we wouldn't be able to stay long enough to justify the 1.5 hour drive we just took.  But as soon as we entered the park gates, this beautiful scenery unfolded before us and I knew it wouldn't matter. Just to get a single glimpse of these gorgeous dunes in their fiery fall glory lit up at the golden hour would be enough.
Despite looking like just giant piles of sand, dunes are actually an important and complicated ecosystem all their own. A beach needs a dune's reservoir of sand to replenish itself after a storm, and coastal areas are protected from erosion because sand dunes absorb the effects of storms and surges.  Sand dunes also provide a foundation for ecosystems made up of a wide variety of coastal life. The low lying areas behind the sand dunes are called swales and are a different ecosystem all their own. The soils in swales hold moisture and can support a denser assemblage of both plant and animal life.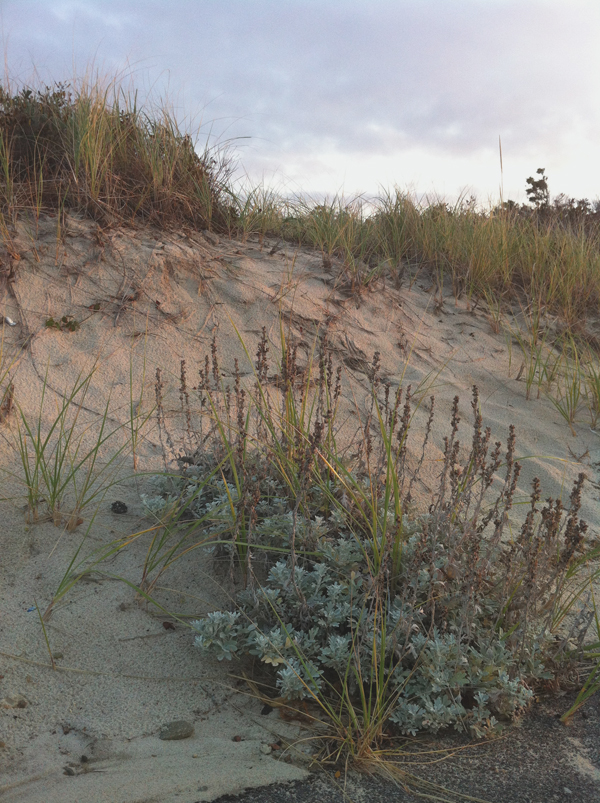 Normally, I  hate the idea of having to pay to access a beach (you only have to pay to access Sandy Neck during the summer). But you can't deny that the town of Barnstable has reinvested a lot of money to protect the natural beauty of the area, while also providing ample parking, clean bathrooms, and well maintained paths from which to explore and enjoy it.