When we want to get away but can't really go far, Jeff and I usually head to Cape Cod or nearby Plymouth, MA. We woke up on a sunny and gorgeous weekend morning, decided to ditch our household chores and escape for a hike with the dog.
I was looking for a new trail to explore when I came across the Half Way Pond Conservation Area, managed by the WildLands Trust. The description read, "Just as Henry David Thoreau referred to Walden Pond as the "eye of the world," Halfway Pond shines as the "eye of Plymouth County" and I was sold.
We chose to take the Gramps Loop trail towards Halfway pond, then walked the road along the pond a bit before heading back to the Loop. It was a gorgeous walk but I have to admit I was a bit jealous of the kayakers out on the water on this beautiful Fall day.
We noticed bright red cranberries washed up on the shore and floating along the shoreline. I'm not sure how they got there. After asking a few people, our best guess is that pond water was used to flood nearby cranberry bogs, and then some floated back towards the pond. If anyone knows the answer, I'd love to hear it! I've been curious about the harvest ever since we went cranberry picking in Carver, MA.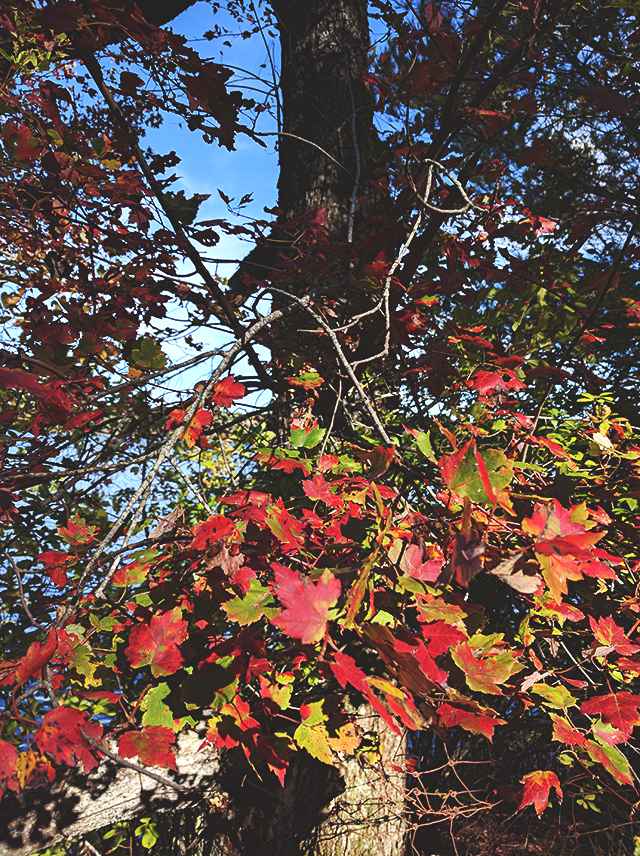 After joining back up with Gramps Loop Trail, we walked through the tranquil Cathedral Pines before finishing the trail back at the parking lot and heading to downtown Plymouth for a bite to eat.
We have such a long list of house projects to tackle on our weekends, but I try not to feel guilty about putting them off for time spent with loved ones. Having a dog makes it a bit easier to escape to nature – he needs his exercise!