Last weekend Jeff and I were looking for a new place to bring the dog, and he came across an online listing for Borderland State Park. I'd never heard of it before, but upon arrival we could tell it was a much-loved park property. We had to wait in line to pay the $2.00 fee (which was well worth it), because there were so many other people arriving, even at 3pm on a Sunday.
We walked a giant loop around two ponds (using the Pond Walk and Tisdale Rd. trails) which took about two hours and brought us through many different habitats including pond, forest, meadow, and disc golf course. I've never played disc golf before, but after passing by these carefully constructed "holes," I definitely want to go back with a group and try it.
We took a little shortcut on the Quiet Woods trail, it was so peaceful and the scent of sun-warmed pine needles reminded me of my summer camp days.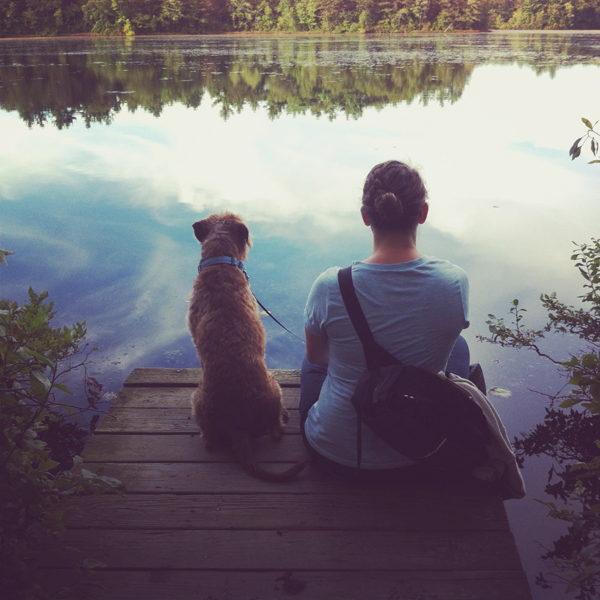 I also think Borderland State Park would be a great place for snowshoeing in the winter.