Last weekend I attended a Beehive Tour and Honey Tasting at Prescott Farm in Middletown, RI. It was a hot Indian summer day but Jeff Mello of Aquidneck Honey was enthusiastic and animated in his heavy bee suit as he discussed the life history of honeybees.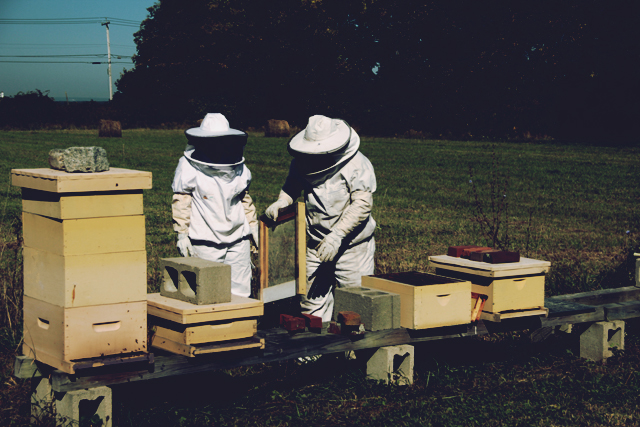 Aquidneck Honey cares for hives all over Aquidneck Island and even some in neighboring Massachusetts. We learned about the process of starting a new hive, and were shown different parts of the hive including a metal grate for keeping mice out and a tray covered in beeswax and propolis. We also learned that bees mate high in the air above a hive, before the queen returns and starts laying up to 2,000 eggs per day!
Aquidneck Honey produces several flavors of honey including lavender honey and the famous hot honey which Jeff makes by infusing the honey with his own homegrown peppers.
Click here to learn more about Prescott Farm!