We just returned from our Florida vacation two nights ago, but I wanted to share our trip before I forgot the details. I plan to write individual posts about some of the specific attractions we visited, but I thought I'd give an overview of our itinerary. It was definitely a very full and fun week!
I was so excited to experience Disney World with Jeff as he'd never been. I had so much fun the last few months planning our itinerary for the 1.5 days we'd be in Orlando. Obviously that is not a lot of time to experience all the area has to offer, but we made the most of it. Disney has invested lots of money in creating an online trip planning platform, smart phone app, and a magic band system – a bracelet that links your credit card, Disney resort accommodations, and dining and ride reservations. Because of this, you are encouraged to book your dining reservations and Fast Pass ride reservations ahead of time, some of the more popular "experiences" can book up months in advance. This does eliminate some spontaneity once you arrive, but I imagine this new system really helps organize everything if you are going with a big group. At first I didn't plan to get a magic band, it seemed a little creepy to have everything linked. But in the end we decided to go for the full Disney experience. Once we had them and arrived in Orlando I found it really convenient.
Because we went in August, I was able to get a great deal on a Disney Moderate Resort. I wanted to stay within the "Walt Disney World" bubble to take advantage of the free transportation to the parks. I had never been to the Port Orleans Riverside resort, it looked really pretty and even a little romantic. We really loved it (we stayed in the rustic "Alligator Bayou" area) and I just wish we'd had more time to relax and enjoy the amenities!
We flew in to Orlando in the early afternoon, and after checking in to our hotel, hopped on the free shuttle to the Magic Kingdom. I knew it would be really, really hot, and I did my best to prepare for it, but I'll admit at times the heat did make things a little less . . . um . . magical.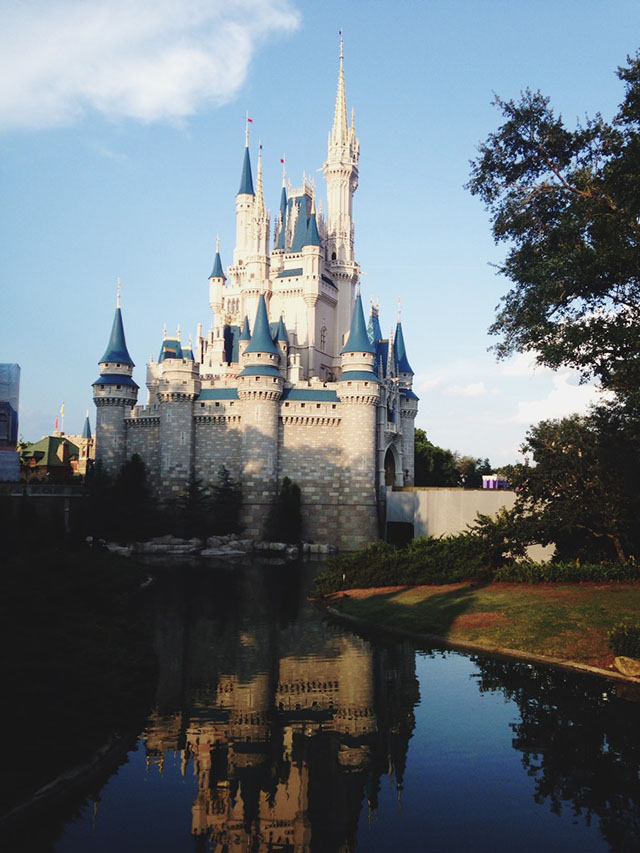 We spent the next full day at Epcot. I cannot claim there is anything eco-friendly about a trip to Disney (just imagining how much energy is used to air-condition everything makes me cringe) but I found that once you arrive there are a few nature-y things to experience, especially the aquarium at The Seas and the awesome "Living with the Land" ride at Epcot where you can see some interesting agricultural techniques in action such as hydroponics and closed-loop aquaponics. The last time I was at Disney, I was in my early 20's. You know you are getting older when you get just as excited about the Hall of Presidents, and the pretty tilework in Morocco as you do about the thrill rides. And Captain EO was an amazing blast from the past, I hope they never change it!
After our time in Orlando, we drove south a few hours to Ft. Myers to visit Jeff's dad and stepmom. They live right at the base of the causeway to Sanibel and Captiva Islands and they gave us a wonderful tour of those beautiful places. I had heard so many good things about Sanibel, but it still blew me away. The island has a fascinating history of preservation and it's a gorgeous paradise, complete with miles and miles of bikepaths and nature trails to take it all in.
Once we got to Ft. Myers, I felt like we were constantly surrounded by wildlife, and from then on, we'd see dolphins, lizards, and incredible birds every day for the rest of the trip, it was crazy!
While we were in Fort Myers, we also visited the winter retreat of Thomas Edison and Henry Ford. Thomas Edison fell in love with the area (when it was a much wilder place) during a visit in 1885 and purchased a home there on the same trip.  Soon his friend and fellow inventor Henry Ford bought a place next door. The two used the property as a winter retreat and workspace for themselves and their families. The houses sit right on the Caloosahatchee river and feature an amazing array of fruits and other exotic botanical specimens.
I briefly visited the Weeki Wachee area several years ago and that's when I found out about Weeki Wachee State Park. We didn't have time to visit on that trip so I vowed to return when I could. I found out right before we left for this trip that the main attraction, the live mermaid shows were temporarily on hold, but I still wanted to experience this historic and quirky Florida Roadside Attraction.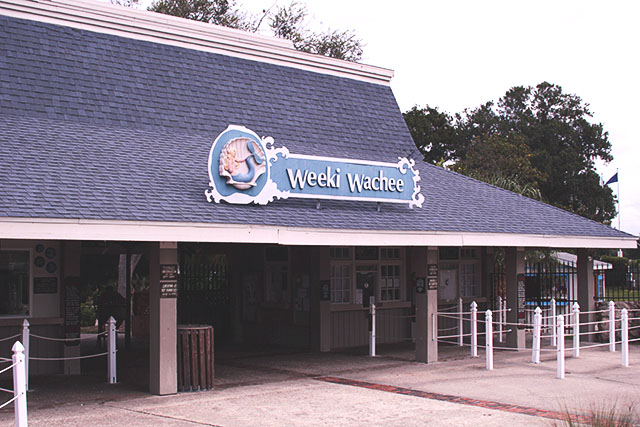 We did enjoy the other activities in the park, including a narrated river boat cruise through the Weeki Wachee Springs, and almost made it to the water park, Buccaneer Bay. But right before we were able to dip our toes in that beautiful spring water, it started to thunder and lightning and everyone had to leave the swimming areas.
The main reason we could afford to go on this trip was because it was the off season – I knew it would be hot as balls (to quote a good friend) and that we might be dealing with some hurricanes. I have absolutely no regrets, but that stuff did make things a little more difficult at times. The heat really made Disney extra exhausting and the rest of the trip we were being chased by a hurricane, not knowing if we would be able to fly home and getting a bit worried about our job and pet care situations. Also, the heavy rain and winds reduced the clarity of the water at some of the snorkeling sites. But there were some perks too! Except for Disney, which still seemed to be pretty crowded, we had a lot of the beaches and parks and museums to ourselves.
The next morning, we had a crazy 4:30 am wake up call to drive to Crystal River where I had booked a tour to swim the manatees (I can't recommend Birds Underwater enough!) Because it was summer, most of the manatees were out in Kings Bay where the water was especially murky due to the rain the area was getting, and our chances of finding them (and then actually seeing them underwater) were reduced. But we were incredibly lucky. It was just before sunrise and we were traveling down a canal when our boat captain turned off the engine to listen for the telltale breaths and bubbles that mean manatees are near (they are very gassy animals!) We ended up finding two mothers with babies. The babies are very playful and curious and will come right up to you. According to the rules enforced by the US Fish and Wildlife Service, you are allowed to reach out and pet a manatee only if it approaches you. The calves did approach us several times and we were instructed to pet them along their sides, gently, like a cat. Their skin was rubbery, and bumpy – sort of like what I'd expect an elephant to feel like, but without wrinkles. One of the the calves kept trying to eat Jeff's beard, and I couldn't stop laughing at the bits of algae stuck to his face afterwards.
After spending some time with the manatees, Captain Steve took us to the amazing Three Sisters Springs. These springs are a popular manatee hang out spot in the winter when hundreds can show up at once. There were no manatees there that morning but it was an incredible place to snorkel – I felt like we were inside an aquarium and loved watching the little fish swim around the base of the mangrove roots along the shoreline. Because both the number of manatees who use these springs and people that want to swim with them are increasing, new management measures are currently being evaluated to make sure that these types of encounters do not harm the population who uses this area as a critical winter refuge.

We were headed back to our cabin in Weeki Wachee, exhausted but elated when we passed the Homosassa Springs Wildlife State Park. We had just planned to stop quickly in the visitor's center to get an overview, but all of the charming retiree Park Service volunteers talked us into paying the admission fee, and I am so glad they did! It was an old-school Florida attraction, a little reminiscent of Jurassic Park complete with alligators, birds, and a retired hippopotamus named Lu who once performed with a troupe of animal actors in the 1960s. 
And on our last night, we decided to explore Pine Island Park and Bayport Park to watch the impending thunderstorms and sunset. Both parks were surrounded by a gorgeous bayou landscape.  I don't know when we will be able to return to the amazing Nature Coast of Florida, but even after all we did, I know there's still so much more to see!
A map of our route is below in case you'd like to plan your own Disney-Manatee-Mermaid Tour!