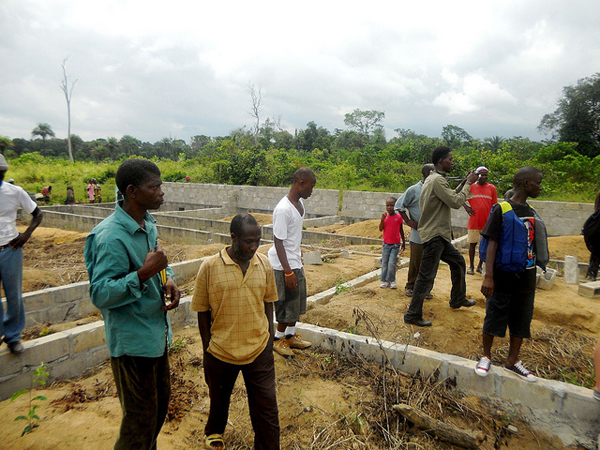 In some parts of the world, things we often take for granted, such as access to clean water or education, make a huge difference. Not only to an individual's quality of life, but to an entire community's ability to flourish. After Liberia's civil war ended in 2003, a man named Edward returned to his home country to find it in a worse state than when he left 18 years earlier. As a way to help rebuild, he installed a well in his home village of Messina, which drastically reduced the number of children dying from waterborne illnesses. Now the village has a thriving population of children who do not have access to education.
A friend of mine is hosting an Indiegogo campaign to build a school in Messima, Liberia with his nonprofit organization, Fuel Youth. Fuel Youth views education as the key to creating healthy and thriving communities and a peaceful, stable world. This school will not only educate hundreds of children, but also serve as an important resource for the entire community (and nearby villages). And if that weren't enough – the school will be equipped with solar panels that will allow for night classes for adults and a safer environment.
As of today, they are only about $5,500 short of reaching their goal, so every donation will help!