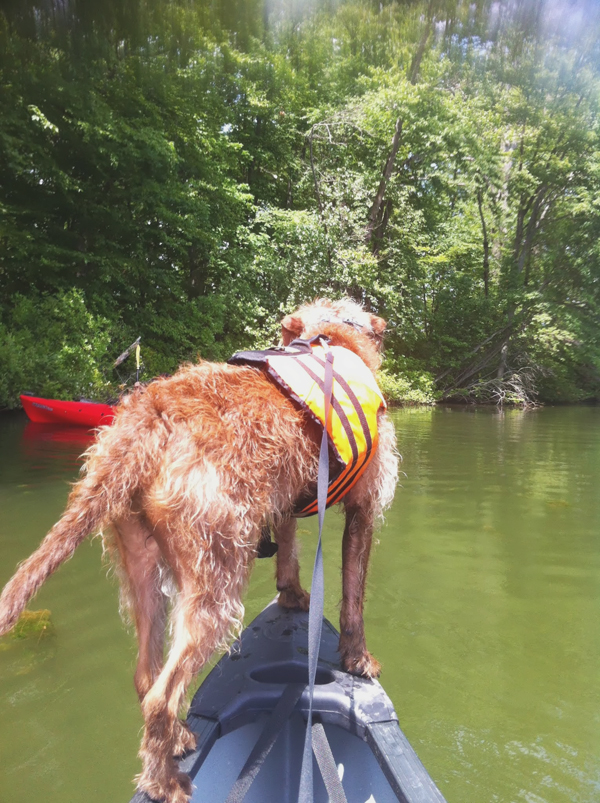 Last weekend, we rented a canoe with our friends Jen and Andy in Lincoln Woods State Park. Named after our country's 16th president, Lincoln Woods is a sizable 627 acre property with game fields, trails for hiking, horseback riding, and biking, and two freshwater beaches. I only live about 40 minutes away and yet I hardly ever come here. After this visit, I vowed to return more often. It's a beautifully maintained park – once you are inside it's easy to think you've driven up north to New Hampshire. The park is popular throughout the year – in the winter many people ice skate on Olney Pond and snowmobile and snowshoe on the trails.
[serious canoe game faces]
We rented our canoe from the new Eastern Mountain Sports Outpost located on the shores of Olney Pond – they also have kayaks and stand up paddle boards to rent. It's staffed by very young and friendly college kids, who made me a bit nostalgic for those long, carefree summers during high school and college …
[We found an island (aka bird sh*t covered rock) in the middle of the pond and landed the boats to swim for a bit]
The pond was named after one of the original landowners. Though it's hard to tell, Olney Pond is man-made, and was formed when the meadow was flooded to create a dam to power a nearby thread mill.